Grapefruit Vinaigrette
1 grapefruit, peeled and sectioned, juice reserved (click
here
to see a video of how to section a grapefruit on cooking.com)
1/2 shallot minced
1/4 cup olive oil
1/4 cup rice wine vinegar
2 tblspoons cilantro or chervil finely chopped
salt and pepper to taste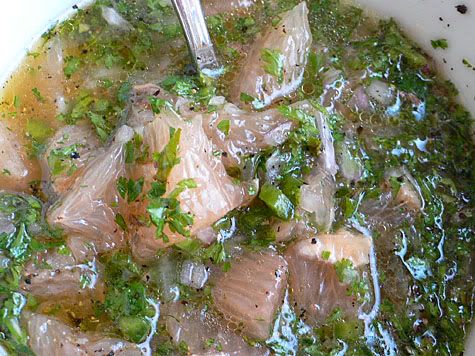 Scallops
1 lb. sea scallops
3 tblspoons
brown butter
salt and pepper to taste
Instructions for Scallops:
Melt the brown butter in a cast iron pan over medium high heat until you can see the heat shimmer over the top of the melted butter. Don't heat it enough to smoke. Place the scallops in with several inches of space between them. Cook for 3-4 minutes, taking care not to let them burn. Turn over and cook for a a few more minutes. Remove from heat and let rest for a few minutes before serving.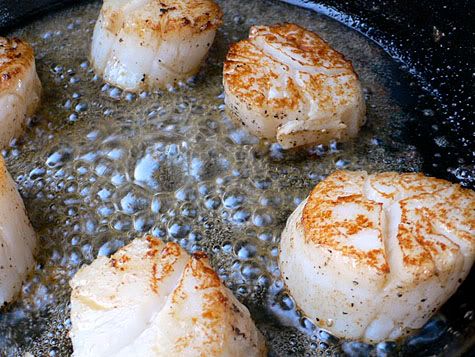 I served it over watercress with rice pilaf.