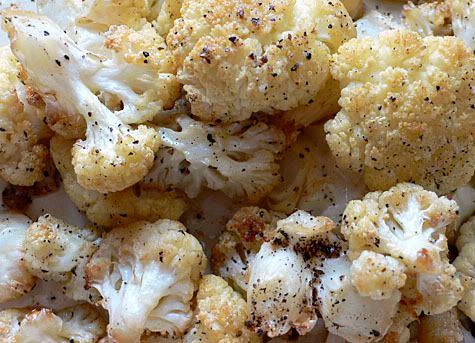 I was listening to NPR's Kitchen Window and was intrigued by Nicole Spiridakis' obsession with cauliflower. To hear her talking about the roasted cauliflower made me drool...
This recipe is more of a guideline. For example, if you follow a low-sodium diet, it's perfectly acceptable to omit the salt (and, conversely, if you're a salt-lover, to add a little more). The key is to roast the cauliflower until it becomes caramelized — don't be alarmed if some of the florets get slightly blackened, as this just adds to its addictive flavor.
Makes 4 side-dish servings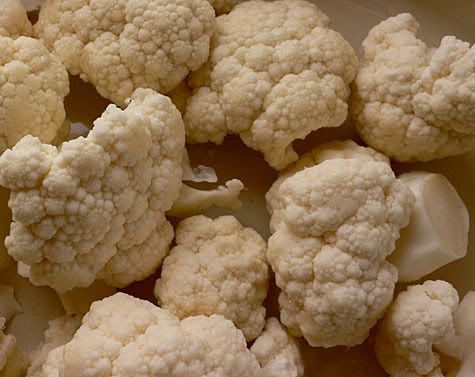 1 medium to large head cauliflower, washed
1/2 teaspoon salt
3 to 4 tablespoons olive oil
Preheat oven to 400 degrees.
Trim any leaves and cut the cauliflower into quarter-inch slices. Toss with the olive oil and salt, spread in a single layer in a baking dish and roast until it begins to brown a bit and the oil is sizzling.
Turn the pieces once or twice and give the pan a good shake while it's roasting, about 25 minutes.