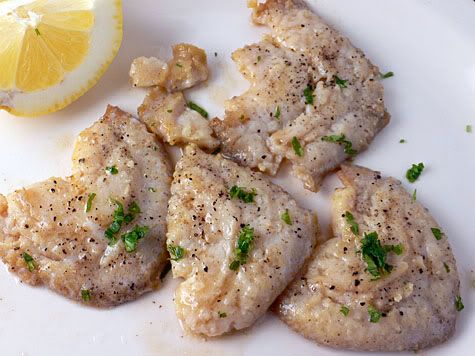 Serves 2
four 1-oz abalone filets
1 stick of unsalted butter
salt and pepper to taste
fresh lemon wedges
chopped fresh parsley
Slowly heat the butter in a saucepan on low until it foams, turns golden brown and a layer of scum forms on top, taking care not to let it burn or get too dark. Take this off the heat and skim off the top layer. Let cool for a few minutes to allow solids to settle at the bottom, then strain the mixture through a fine sieve or cheesecloth.
Rinse the abalone in water, pat dry and salt and pepper both sides.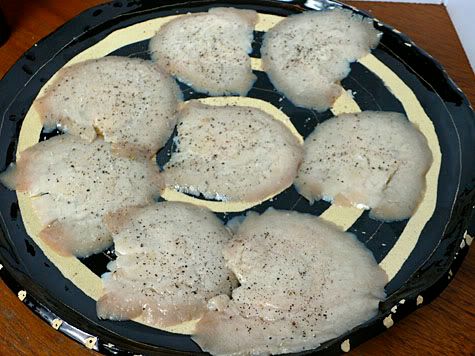 Heat this mixture in a saute pan until foaming and gently slide the abalone into the pan, cook for 30-40 seconds on each side.
Remove from pan, squeeze generously with lemon and sprinkle with parsley. Eat immediately.