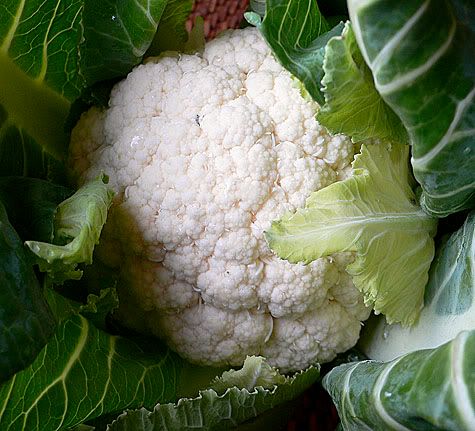 1 head of cauliflower
5 cloves of garlic, peeled
2 tblspn butter
1 tblspn half and half
salt and pepper to taste
Trim cauliflower and cut into 2 inch pieces. Place cauliflower and garlic in a pan with a steamer insert with at least an inch of water. Cover, and heat to boiling, lower temperature and steam for 20 minutes or until the cauliflower is tender enough that you could break it up with a fork. Remove from heat and throw cauliflower and garlic into a mixing bowl. Use a potato masher or fork to mash up the cauliflower and garlic and finish with an immersion blender if you have one. It should mash up fairly easily.
Stir in butter and half and half, then adjust seasonings to taste.
We topped this off with a
Shiitake gravy
made from 4-5 sliced shiitake mushrooms, 1/2 cup sliced leek, sauteed with 2 tblsp butter until soft, then add 1/2 cup stock and cook for 20 minutes over low heat. You can add whatever fresh herbs you have available, or some dried thyme or parsley.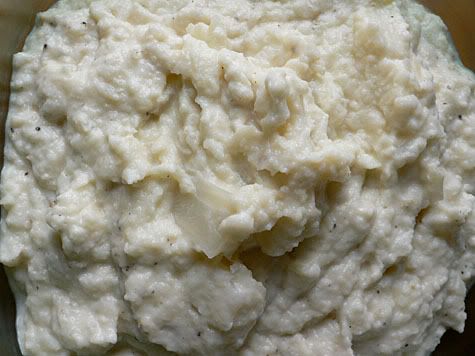 Delicious served with
cider braised pork shoulder