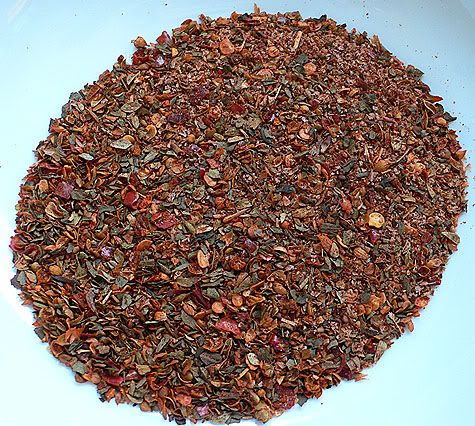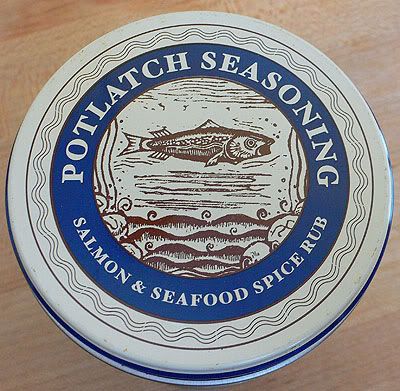 I got a few tins of Potlatch Seasoning on sale and find it to be very tasty as a rub on fish, especially salmon. It has paprika, crushed red pepper, chili pepper, oregano, basil, coriander, safflower oil.
I minced 2 cloves of garlic and mixed it with 1 Tbl. of olive oil and rubbed that into 2 salmon fillets. Then I sprinkled the spice rub all over and then rubbed it in.
We grilled the filets over medium heat for 4 minutes, then lowered it down to low and cooked them for a 3 more minutes. Because the filets were so thin, we let them sit for just a minute. Then, it was time to eat.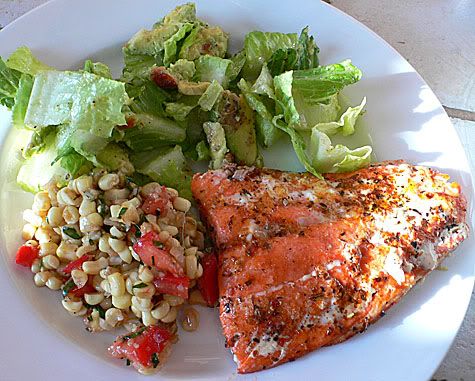 I also made a sort of corn salad, because I stopped at Safeway and they had 10 ears of corn for $2!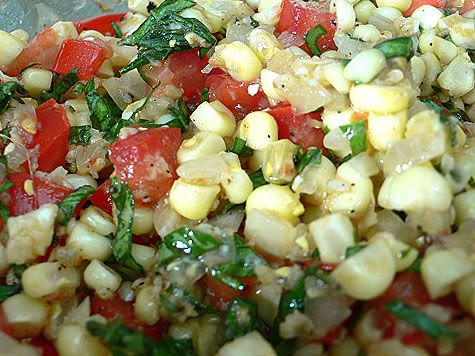 kernels cut off from 2 ears of corn, scraped
1/2 sweet onion, finely chopped
2 cloves of garlic minced
2 Tbl. olive oil
1 tomato diced
10 leaves basil, minced
red wine vinegar
balsamic vinegar
juice of 1/2 lemon
salt and pepper to taste
put olive oil in 3 qt saute pan and heat over med. low for 1 minute, add garlic and onion and stir for another minute. Throw in the corn and let cook for 3-5 minutes until the corn no longer tastes raw.
Mix the rest of the ingredients in a bowl and then toss the cooked corn in. Let sit for a couple of minutes, adjust seasonings and serve.
This is a light and lovely summer time meal. A flash to prepare!