I feel fortunate that I inherited some very fine things when we moved into our current home, especially in the garden. This lemon tree seems to have ripe fruit year round, and the picture shows just the part of the tree that hangs over the fence from our next door neighbor's backyard! The lemons are big and juicy and are mostly seedless.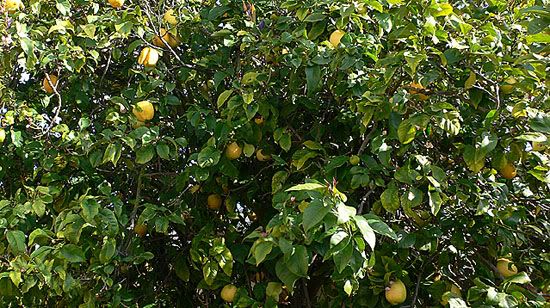 The other fabulous thing is the herb garden, I have a huge bush of rosemary and another of oregano that grow wild in the backyard, and these also are thriving year round.
Along with these basics, I also have chives, mint, thyme, tarragon, savory and parsley that grow intermittently in pots nearby.